13 avril 2013
'ACAAP– A Child And A Prayer'
("UEDLP – Un Enfant Dans La Prière" in French)
Why this action and what does it consist of ?
'The Child of Bethlehem summons us once again to do everything in our power to put an end to the suffering of these children ; to do everything possible to make the light of Bethlehem touch the heart of every man and woman. Only through the conversion of hearts, only through a change in the depths of our hearts can the cause of all this evil be overcome…'.
Benedict XVI – Midnight Mass 2008
To scratch the wound for God's Mercy to flow into it
'ACAAP : A Child And A Prayer' (UEDLP in french) was created , spurred on by Mona LE CUNFF and Father Bruno DANIEL, on February, 15th 2000, on Saint Claude La Colombiere's day – patron saint of the work. The aim of this work is to pray for abused children and abusing adults, of any denominations in any countries.
In July 2009 it was awarded Benedict XVI's Apostolic Blessing.
On February, 15th 2013, Mgr Benoit-Gonnin, bishop of the diocese of Beauvais-Noyon-Senlis, signed the decree acknowledging the statutes of ACAAP as a "Diocesan private association of the Faithful".
On October, 25th 2013, during a private audience at the Vatican, Mona Le Cunff and Father Bruno were encouraged to continue their mission by the Holy Father, Pope Francis.
ACAAP has already gathered more than 2,000 praying members, among whom several bishops, priests, deacons, monks and nuns just about anywhere in France and in many French-speaking countries but also elsewhere.
It deals with prayer and not with direct action. Nothing but the first name of a child and the first name of an adult (without any connection between them) is entrusted to each praying member.
No contact, no information (concerning age, the level of abuse, the place of life…) are given about entrusted people. No news either on the evolution of the child or of the adult. This is certainly one of the most frustrating elements because we cannot see the direct action of our prayer. It consists only in uniting our prayer with Christ's in communion with the saints, being certain that God is at the heart of each of our lives and that his divine Providence always acts, sometimes even, in a manner that seems to us very surprising.
Everyone pray at home, according to their hearts and at their own paces. Four times a year a small page is sent to keep in touch with one another, nothing else.
This action is also free.
It is also a way of conversion for each praying member who agrees to join ACIMP. If praying for an abused child is consonant with a tender prayer, committing ourselves to praying gently for an abusing adult requires to leave God's Mercy invade our hearts. Slowly, it consists in agreeing to open our eyes on ourselves, on our love of poor, unable to love the wicked, but also unable to love one another as God loves us. Thus it is a way of giving God the opportunity to work in our lives for our hearts to become 'a small flame of his Mercy', our prayer drawing its force and its inspiration from the contemplation and the adoration of Our Saviour's Sacred Heart.
If you feel like joining this small work of prayer, you can :
- either fill in the form below and send it to
UEDLP/ACAAP ("UEDLP – Un Enfant Dans La Prière" in French)
3, allée des Coquelicots – 60290 Neuilly-sous-Clermont – FRANCE
- or send an email to uedlp@wanadoo.fr

More information on the blog : http://uedlp.canalblog.com
Registration 'ACAAP – A Child And A Prayer'
Name and First Name .....................................

would like to pray for an abused child and an abusing adult.
Address ....................................................

Postcode / Zipcode .....................................
Town......................................................
Email address............................................
12 avril 2013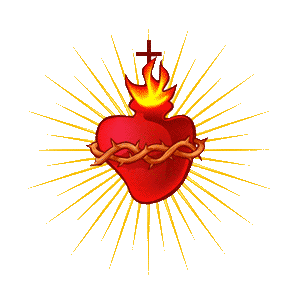 PRAYER of ACAAP
Lord,
We commend to you all the children
betrayed - Jesus denied by Peter
humiliated - Jesus in prison
beaten - Jesus whipped
injured - Jesus crowned with thorns
bruised - Jesus under the weight of the cross
tortured - Jesus nailed to the wood
abandoned - "Father why hast thou forsaken me?"
violated - Jesus pierced by the spear
murdered - Jesus dead on the cross.
Lord,
We commend to you all these abused children.
In each of them your Son is suffering,
In each of them thy fatherly heart is suffering.
Lord,
We commend to you all those too poor adults.
In each of them show your Mercy
In each of them reveal
the inordinate resources of Redemption.
Lord,
In all and in each of us
show your infinite love,
Your Fatherly love
Amen
Mona Le Cunff

14 mai 2012
Dear Friends,
This anticipated issue – the last issue of the year is usually edited in December – is due to varied news concerning ACAAP.
Serving this work brings us many joys and God showers us with so many blessings that we can't help keeping at the heart of our prayer this sentence from Psalm 126: 'We were like them that dream!'.
Within a few weeks, heaven-sent meetings strengthened our hope that our work was indeed God's will.
Great things, very great things indeed the Lord hath done to us.
First of all – the praying members who have an email address were informed very quickly – October 25th was for Father Bruno and myself an unforgettable day.
Praying in union with the Church, we were invited to attend the Episcopal ordination of His Excellency Mgr Jean-Marie Speich. Mgr Speich, who is with his parents and his contemplative sister a praying member of ACAAP, was ordained by Pope Francis in Saint Peter's basilica in Rome. Thanks to his brotherly friendship, we were overjoyed to have the great honour on Friday 25th – the day of Redemption as it was said by Mgr Speich – to be invited to a private audience with the Supreme Pontiff. During this audience, ACAAP was presented to the Holy Father. Pope Francis encouraged us to carry on our work of prayer 'Go on, it's important' and he thanked us: 'Thank you for your work'.
We also received this approval, this call to perseverance and these thanks on behalf of all of you, praying members of 'our' work as Father Loyola Gagne wrote to us. Yes, this work is 'ours', as it is the communion of all the praying members in communion with the saints close to Jesus' Sacred Heart through the intercession of the Blessed Virgin Mary so that Mercy may grow in the heart of the whole mankind and particularly in the lives and in the hearts of abused children and abusing adults, and in our lives.
'We are all sinners. But God heals us with an abundance of grace, mercy and tenderness.' (Pope Francis' tweet on October 28th 2013)
And once again thank you so much Mgr Speich for giving us the opportunity to enjoy such happy times.
A few days before this audience, on October 20th, we had the pleasure to be invited by Father Dominique Barnerias, curate in Sartrouville. Father Barnerias invited us to bear witness to ACAAP at the end of mass in Saint Martin's church and in John XXIII's church were Father Bruno had presided over the Eucharist. We were welcome very warmly and fervently by the parishioners and our call to join ACIMP was heard by 107 new praying members.
From November 8th to November 12th, the Lord gave us the opportunity to live intense moments of communion and fraternity in the Diocese of Toulon-Frejus. First of all, we would like to thank very much Mgr Dominique Rey for welcoming us there.
Thanks to Brigitte and Yves Morelle's devotion and receptiveness in the Mourillon parish in Toulon, to Sabine Pinsac's help in Sanary sur Mer, and thanks to the receptivity of all the priests we contacted and met – Father Charles Mallard in the Mourillon parish who favoured particularly this 'ACIMP WE', Father Jean-Noël Dol at the Castille seminary, Father Rodrigo Alfaro in Sanary sur Mer, Father Michel Klakus at the Mourillon, Father Benoit Moradei in Hyeres, Father Florian Racine in Saint Maximin La Sainte Baume, Father Amory Cariot and Father Jean-Thierry Charollais at the Naval Base of Toulon.
We would like to thank too Alexandre Dos Santos, who is in charge of the RECADO community in Toulon for his attention and Alice Nepveu-Barrieux for giving us the opportunity to present ACIMP during a mass.
Thank you Radio Maria for advertising our visit (thank you very much Bernard) and thank you Yann for advertising ACAAP on the website of the Diocese.
Thanks to all of them we could either present ACIMP at the end of masses, or for the first time give lectures dealing with 'Abuse, Church and Mercy'.
Our brotherly and warm meeting with 6 of the 12 Carthusian monks (all praying members of ACIMP) of the Charterhouse Notre-Dame de Montrieux was an intense and rare moment. We would like to thank them all and in particular Friar Didier, prior, for this beautiful moment.
For those who would like to listen to one of our 'lectures' here's the link to the lecture broadcasted by Radio Maria on November 11th: http://www.radiomaria.fr/?p=6938
Mona
Two other pieces of news:
- We are now more than 2,000 praying members bearing witness to Mercy for abused children and abusing adults, but also for ourselves who find it difficult to love as God loves.
- The hope and the aim of ACIMP can be summed up in just one sentence given to Mona during an orison:
'to cleanse the wound that Mercy may flow into it'.
Without giving up the sentence from the Gospel according to Saint Luke, chapter 23, verse 34: 'Father, forgive them; for they know not what they do' which is used as a catch phrase in all the quarterly newsletter, 'to cleanse the wound that Mercy may flow into it', has become the new motto of ACIMP in order to highlight the importance of God's saving and merciful action within the wounds of sin caused by the abusing adult which affect the child first, but also the adult himself / herself in his/her beauty of God's child and which finally affect us, praying members, who are prisoners of our hard-heartedness towards the adult.
Actually 'A Child In My Prayer' concerns three God's children:
- first God's child: the abused child
- second God's child: the abusing adult
- third God's child: the praying member.
Father Bruno
To conclude, let's thank the Lord for all these meetings, these discussions which once again gave us the opportunity to bear witness to his infinite Mercy and his fatherly Love.
To wink at Yves, Brigitte Morelle's husband, a former mariner, at the priests and lay chaplains of the Naval Base of Toulon, here's the Mariner's prayer:
In the name of the Father who divided the waters from the sky and the earth
And of the Son who tramples and calms down the tempest
And of the Spirit who hovers over oceans.
Virgin Mary, Queen of waves,
Whom mariners, even non-believers, have always prayed,
See your sons standing at your feet and who would like to reach your level,
Get for them a soul as pure as sea breeze,
A heart as strong as the waves carrying them,
A will as taut as sails in the wind,
An attention as vigilant as the topman in the main top,
A well-trained body to struggle against the tempest of life.
But above all, O Our Lady, do not leave them alone at the helm,
Help them to spot the reefs where they would run aground
Before anchoring, close to you, at the harbour of Eternity
13 mai 2012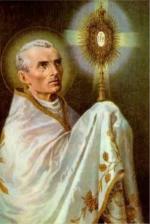 In July we had the pleasure of being invited by Father Loyola Gagne from the parish of the Blessed Sacrament in Quebec. Besides Quebec, we were invited by the Brothers and Sisters of Jerusalem in Montreal and the Sisters of Our Lady of Perpetual Help in Saint Damien de Belchasse. We also went on pilgrimage to Notre Dame du Cap to entrust our work, abused children, abusing adults and all the praying members to the Virgin Mary. We went as well to Sainte Anne de Beaupre where we entrusted the same intentions to Saint Ann, Jesus' Grandmother.
May our cousins from Quebec be thanked for welcoming us so warmly and fervently: 65 praying members have thus joined us which brings the number of praying members in Quebec to about 100 and the total number of 'small flames of Mercy' to more than 1,800. Thank you Lord!
Father Loyola Gagné who belongs to the congregation of the Blessed Sacrament, introduced us to the life of Saint Peter-Julian Eymard, the founder of this congregation. We asked him to introduce him to you too thanks to the few lines below:
THE EUCHARIST: HIS PASSION

A man of his time
Peter Julian Eymard was born on February 4th 1811 in La Mure d'Isere. He died on August 1st 1868. Therefore he lived between the end of the Napoleonic wars and the First Vatican Council. Without him being aware of it, like the huge majority of his contemporaries, a new world was born around him, a legacy of the French Revolution. The first creations of a new technology emerged: the railway, photography, medicine, the uses of steam… The working masses attracted by the budding big industry began to gather round the cities. They will form the proletariat whose poverty will be extreme and without any immediate hope.
His contemporaries were Mgr de Mazenod, the Curate of Ars, Father Chevrier, Father Jean-Claude Colin, Pauline Jaricot and Emilie Tamisier. They became his friends.
A parish priest in the diocese of Grenoble, then a Marist in Lyons, Peter-Julian Eymard was quickly struck by the spiritual poverty of his time. He meditated and studied. 'I've often thought about the remedies for this indifference taking possession so frighteningly of so many Catholics and I found only one: the Eucharist, the love of Eucharistic Jesus. The loss of faith comes from the loss of love, darkness from the loss of light, the icy cold from death, from the absence of fire. Ah, Jesus didn't say: I've come to bring the revelation of the most sublime mysteries, but I've come to bring fire on earth' (Letter,1851).
A grace for this time
It was his own experience of faith and love for the Lord, strengthened by discreet and powerful graces that he proposed to those who came to share with him the bread of his life. Peter-Julian Eymard felt irresistibly attracted by the sacrament of the Eucharist. It was for him an exceptional way of meeting the Lord, of being in communion, in intimate fusion with Him. This attraction was at the origin of his sacerdotal vocation and of his ministry.
Why wouldn't the Eucharist be the great grace chosen by God to give the modern world a renewal of its faith and love? Father Eymard was convinced of that by the strength of the Holy Spirit and was ready to dare anything to bear witness to this grace. 'I feel irresistibly attracted to our Lord, but I had never felt this attraction so strongly. In my sermons, in my advice of piety, this attraction inspires me to introduce everybody to the knowledge and love of our Lord, to preach only Jesus and Eucharistic Jesus… Here is what I promised with all my heart and with all my soul. This is a resolution firmly made. From now on, it will be the subject of all my prayers, of all my wishes' (1845).
The apostle
A man of prayer who saved long moments of his days to worship the Blessed Sacrament, Father Eymard was also the apostle who questioned and encouraged to the living faith in the Eucharist. According to witnesses, he was a fascinating preacher who repeated tirelessly the call that the Real Presence in the Eucharist addresses to Christians. Priests, laymen and consecrated people confided in him. He was a thoughtful and much sought-after adviser. He was in correspondence with them (nearly 1,500 letters). True to his friends and discreetly generous, he used his influence to train men and women able to take on responsibilities in the Church of their time. He did his best to get in touch with adults who had been deprived of any Christian initiation by social uprooting. For them, he created the work of the First Communion of Adults aimed at factory workers in the suburbs, ragmen and dropouts.
His great work was the foundation of two congregations destined to share his contemplation and his ministry: the friars and servants of the Blessed Sacrament. He also thought of gathering laymen in an association devoted to the service of the Real Presence in the Eucharist through adoration and ministry.
In 1868, he died in La Mure, his native village, worn-out, without completing all that he had dreamt of offering his Lord. Beatified in 1925, he was canonized by Pope John XXIII, on December 9th 1962 at the end of the first session of the Second Vatican Council.
His feast day is celebrated on August 2nd.
Let's pray with Saint Peter-Julian Eymard and let's thank together the Lord for the great gift of his Life and of his Love, a gift continually renewed in his Eucharist:
· 'Give me the cross, Lord, provided you also give me your love and your grace.'
· 'To the testimony of the Word of Jesus Christ, the Church adds the testimony of its example, of its practical faith. These splendid basilicas are the expression of its faith towards the Blessed Sacrament. It didn't want to build tombs but temples, but a sky on the earth, where its Saviour, its Lord, finds a throne worthy of him. By a jealous attention, the Church settled the worship of the Eucharist in minute detail. It offloads the job of honouring his Divine spouse onto no one; it must be said that all is great, all is important, all is divine when it deals with Jesus Christ present. It wants all the purest things in nature, all the most precious things in the world be devoted to the royal service of Jesus.'
· 'The Blessed Eucharist is Jesus past, present and future… It is Jesus turned into sacrament. Blessed be the soul who knows how to find Jesus in the Eucharist and all the rest in Jesus-Host.'
· 'Begin every one of your adoration hours with an act of love; bringing your soul under the influence of God will be a delight. If you begin with yourself, you will stop halfway; or if you begin with any virtue other than love, you are taking the wrong road. Does not a child kiss his mother before obeying her? The only door to the heart is love… As long as we don't have for our Lord at the Blessed Sacrament a passionate love, we won't have done anything… It is said but all this is exaggerated. But love is nothing but exaggeration! Exaggerating is going beyond the law. Well, love must go beyond the law.'
One of our praying members, Father Jean-Marie Speich was appointed Archbishop and nuncio in Ghana by Pope Francis, on August 17th.
He will be ordained in Rome by Pope Francis on October 24th.
Our prayer for him for God to guide him and support him in his new responsibilities.
Sister Joseph from Toulon and Valerie from La Reunion who prayed for a child and for the person who is abusing him/her departed to go to the Lord's house and dwell in his light. Let's pray for them and with them. Let's pray also for all the praying members of ACIMP who came close to the Lord before them.
Let's pray particularly for Valerie's three young children, for her partner, her father, her mother and sister. The three of them are praying members of ACIMP.
Thanks again so much for your prayer for children and for the people who are abusing them.
May the Lord bless you every day.
Mona and Father Bruno
12 mai 2012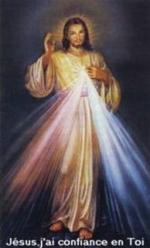 On Divine Mercy Sunday we had the pleasure of being invited by Father Pascal Monnier in his parish of Chambly.
May he be thanked for making us feel so welcome. On that occasion, I was particularly moved by his editorial in the parish newsletter. As he gave his consent, I am retranscribing it textually.
UNFORGIVABLE?

This word was pronounced a few weeks ago by the French President to describe Mr Cahuzac's offence. Unforgivable…There is no need to go back over the substance of the case that is discussed everywhere. However, it seems important to me to focus on Mr Hollande's word : unforgivable.
On the Sunday after Easter, the Church celebrates precisely the Divine Mercy. It is the Blessed Pope John Paul II who wanted the Church to contemplate God's endless Mercy, His inexhaustible forgiving love, at the end of Easter Octave.
Of course, being shocked and even scandalized by a Minister's offence is fully justified. The reaction is sharp and the disappointment bitter. That's quite normal. However, can we accuse thus irrevocably? Unforgivable!
The remark of an American cardinal seems to me particularly relevant: "The world allows everything, but forgives nothing ! As for the Church, everything is not allowed, but everything is forgiven!"
Beyond the controversy over the honesty of a man, there is another debate. In this world, there is no space for forgiving. It was already with a similar trick that Jesus's opponents wanted to have him trapped. "In the Law Moses commanded us to stone such women. Now what do you say?" (John 8, 5) There is a law and it must be respected. She sinned, she must die!
We know Jesus's answer. It flows from His merciful heart. God's justice, thank goodness, is not reduced to cold and straight scales. Man is taller than man. Man will never be reduced to his acts even if they are particularly sordid. Whatever he does, he is still the object of God's unchanging love.
Are you shocked ? That's good ! One day you will be perhaps the first one to be delighted because He, at least, does not condemn you …
Have a nice Divine Mercy Sunday !
Father Pascal Monnier
Father Pascal's text echoes Pope Francis's words during the public audience on Wednesday, June 12th
"God does not belong in a special way to any one people; for it is He who calls every man to be part of his people, without distinction, even anyone who feels far away from God and the Church, anyone who is timid or indifferent. But what can be said about this people? It is not through physical birth, but through a new birth, a spiritual birth that we are introduced into this people. This birth is a gift from God and is given by faith and Baptism. This people is governed by the law of love, the acknowledgment of God as the one Lord of life and, at the same time, the acceptance of the other as my true brother, overcoming division […].
This people's mission consists in bringing the hope and salvation of God to the world like a light. The lives of Christians must really be a sign of the love of God who calls everyone to friendship with Him. For if we bring the light of the Gospel especially through our lives, God can change the reality of the world often marked by evil. At last, the destination of this people is the Kingdom of God, which God himself inaugurated on this earth, full communion with the Lord to live in the joy of his love beyond measure […].
Looking in newspapers we understand that evil does exist […] There are so many wars between Christians: how is it possible within the People of God ? How many wars of envy, of jealousy, are waged in neighbourhoods, in the workplace! Even within the family itself, there are so many internal wars!" Pope Francis then suggested "to ask the Lord to make us correctly understand this law of love. How beautiful it is to love one another as true brothers and sisters." And he said : "We may all have likes and dislikes; many of us are perhaps a little angry with someone; then let us pray for those with whom we are angry : it is a beautiful step towards that law of love. […]
We see the presence of evil but God is stronger because He is Lord, the only Lord. Reality, at times, is dark and marked by evil, but it can change because God is stronger than evil. And full communion with the Lord is possible, a full joy with His Love is possible. To be the Church and the People of God, means to be the leaven of God in this humanity of ours. May faith give us courage, hope and new vigour for the journey. May the Church be a place, where all feel welcomed, loved, forgiven and encouraged. The Church must be with doors wide open so that all may enter. And we must go out through these doors and proclaim the Gospel."
After reading these two texts, let me add a few lines:
Our God is stronger than evil. He is a God of Love, a God of Mercy.
ACAAP is in a way a work of mercy.
Can I really love the other? Can I really forgive the other?
When I am facing the nastiness, the stupidity, the constructions, the justifications of those who are always reproaching me with something, "I do not love".
When I am facing parishioners who claim to work better than others, who despise others and who boast about doing a service as the Pharisee at the crossroads shows that he is fasting, without having a look for the person who does the service silently and discreetly, "I do not love".
When I am facing all these competitions, these "combinatione", all these people who throw their weight around and who humiliate their colleagues at work to persuade themselves that they are powerful, "I do not love".
But, moreover, am I really sure to forgive? I say "I'm forgiving you" but when the wound is too deep, when evil secretes more or less bitterness, my heart realizes that it did not forgive.
Lord, have mercy, "I do not love and I cannot forgive". This is my weakness, my confession, my sin. What is my poor love in front of God's Absolute Love? How pretentious I am when I ask you, my brothers and sisters in Christ, to pray for adults who are abusing children when my heart, this heart of stone that would like to be loving is so hard!
Why these lines, why this confession?
Because when I am facing my inability to love and to forgive, God enables me to look at his beloved Son's Heart of Love and of Mercy. This heart of Love, this burning heart.
I like imagining the Father's and the Son's hearts burning in unison. Like myriads of small sparks carried by the wind, they set on fire the heart of each person taking part in the prayer of ACAAP. And thus may our prayer for abusing adults be intercession and compassion like these two united hearts who love and forgive absolutely.
I like contemplating the Heart of Mary, Mediatrix of All Graces. She intercedes on behalf of the people taking part in the prayer of ACAAP, of the abused children and abusing adults. Thus, we can all follow this way of love and of mercy.
Confident of God's work in any life, I also like hoping that one day, on the Earth or in Heaven, the child for whom we are praying will finally be able to forgive and love the person who abused him and that the forgiven adult will finally be able to love despite his sin. Thus reconciled may they be transfigured by God's Love beyond any wound now purified, may they kiss each other and acknowledge they are brothers (or sisters) in Christ perfectly loved by God of All Perfection.
In union of prayer with you all
Mona

"If I had committed all possible crimes, I would still have the same confidence. I would feel that this multitude of offenses would be like a drop of water cast into a blazing fire." St Teresa of the Child Jesus.
The Church and ACAAP
The Church and ACAAP, to a lesser extent, have recently known many events.
Our Lenten path was marked by two very important events:
First, on February, 28th, Pope Benedict XVI left, renouncing his ministry of « Bishop of Rome, Successor of Saint Peter ».
In July 2009 we had the huge gratitude to receive his apostolic blessing for ACIMP and its praying members.
He also had the courage to lead the Church itself to denounce the crimes of priests who had become « poor » because of acts of paedophilia. Let's remember
- his words in September 2010 in London, in Westminster Cathedral : 'Here, too, I think of the immense suffering caused by the abuse of children, especially within the church and by her ministers. Above all, I express my deep sorrow to the innocent victims of these unspeakable crimes, along with my hope that the power of Christ's grace, his sacrifice of reconciliation, will bring deep healing and peace to their lives.'
- At last the words he pronounced during his final General audience on February, 27th: 'At this time, I have within myself a great trust [in God], because I know – all of us know – that the Gospel's word of truth is the strength of the Church: it is her life. The Gospel purifies and renews: it bears fruit wherever the community of believers hears and welcomes the grace of God in truth and lives in charity. This is my faith, this is my joy'.
Our thanks and our prayer for you Benedict XVI, now Pope emeritus.
Then, on March, 13th Cardinal Jorge Mario Bergoglio, our new Pope, Francis was elected.
What humility, what wisdom in this pope who began his pontificate by a Paternoster and a "Hail, Mary" for his predecessor and who pronounced these words: 'I ask a favour of you: before the Bishop blesses his people, I ask you to pray to the Lord that he will bless me: the prayer of the people asking the blessing for their Bishop' and he bowed simply, humbly.
May the Holy Spirit guide him on the way of Saint Francis, the poverello of Assisi, all along his ministry at the head of the Catholic Church.
On February, 15th, on Saint Claude La Colombiere's day – patron saint of ACAAP and 13th anniversary of the creation of this work, Mgr Jacques Benoit-Gonnin, our bishop (Diocese of Beauvais) made us happy as he signed the decree acknowledging the statutes of ACIMP as a « Diocesan private association of the Faithful ».
We have exceeded the number of 1,500 praying members. Thank you very much to Sister Charlotte-Emmanuelle, a Clare in Senlis, who thanks to her numerous contacts, gave us the opportunity to welcome many new praying members, priests, monks and nuns in all congregations (among whom many Clares), laymen and laywomen in a lot of countries: the United States, Mexico, Canada, Bulgaria, Israel, Mauritius, Belgium, Switzerland, the United Kingdom, Gabon and Madagascar.
Praise be to our Three-times-holy god and like Mary we can sing :
« The Almighty worked marvels for me ;
Holy is his Name ! »
About the first names entrusted to you:
Several times people asked us about the veracity of the first names entrusted to them.
A few years ago, an infant specialist had even advised us to entrust the first names of the calendar. Thus we would have had a large choice of first names and "God who knows all will be able to sort out."
Recently a praying member who had received an unpronounceable first name drew our attention: we could answer him that the abused child for whom he prayed had surprisingly the first name of an Irish saint-monk of the XIIth century.
Since a few months many of you have received foreign-sounding first names of children and/or adults. Right from the beginning ACAAP has wanted to pray for children and adults from any denominations from any countries. The Church is universal. However, when we receive a very specific first name, we entrust it very far from the place where he was given to us. Thus, when we visited praying members in La Réunion, we received many "Réunion-sounding" first names. Consequently none of them was entrusted on this beautiful island. We must protect these suffering children thanks to our complete discretion. The French law demands it and the law of our hearts wishes it as well. So yes, all the first names of children and adults that are entrusted are indeed true first names. How could our prayer be fruitful if it was based on a lie? Our prayer is a support for them: it helps children to heal and to live and adults to acknowledge their crimes and to choose life too. Our prayer hopes to be a balm to their hearts of children and adults for the Mercy of the Divine Heart to flow and heal any wound, any bruise, any stain. Our prayer is rooted into the real even if it is poor and is a supplication so that one day here below or in heaven, abused children and abusing adults might acknowledge they are children born of the same Father.
Finally during this Year of the Faith we propose to you the text by A.
May she be thanked for this beautiful testimony!
WHY AND HOW TO PRAY IN ACAAP? See Jn 17,3 and Ga 2, 19-20
Why ?
My baptism made me Jesus Christ's sister, so I am destined to love Jesus and to love the others as Jesus loved us and with him to comfort his people facing the miseries of the world.
I cannot change the hearts of others but I can change mine and find peace in the mercy of God through Jesus Christ.
I can find the peace given by God while watching and praying as Jesus taught us and above all as Jesus did at the Mount of Olives at the highest of his persecution on the cross. "Watch and pray" he says to his disciples who wants to follow him till the end of their mission in mercy. Not easy! I can find this encouragement supported in ACAAP.
Indeed, who can pray better for the happiness of a child who is suffering, a child that we all bear within ourselves and that we are destined to become as sons and daughters of Jesus Christ's God.
- Watch in order to be always ready to bear witness to the Hope we are filled with in happiness or in misfortune. The Devil does not have the last word any longer.
- Pray for those who do us good: give thanks !
- Pray for those who hurt us sometimes without them knowing it and practice mercy that is to say to put love on the wretchedness of man, of any man.
Do we always know when we hurt ourselves, the other, God ? Watch and pray in ACAAP is for me a way of mercy which changes my heart towards myself, towards the others with the help of Jesus who is himself mercy for us. "The Son of God gave himself to save us and give us eternal Life". (Ga 2, 20).
How ?
In a few words every day, with the rosary or the breviary of the universal Church, by repeating the prayer proposed by ACAAP with intensity and sincerity in the silence at home, waiting for grace. The Lord listens to our prayer. Like Mary, "let's keep all this within our hearts" with respect and patience and the grace of Peace invades our hearts.
This grace of Peace makes me see all the dreadful actions of human violence but also the kind actions springing from the hearts of our brothers and sisters in Jesus Christ and also of all those who say they do not believe in Him. I think that any man is in the grip of this violence destroying humanity including myself, and at the same time any man longs for divine kindness in the tragic times of his life.
When we pray with ACAAP, we are always on the way of conversion in Jesus's Spirit. And waiting for God's grace we become every day a little more a true "Small flame of mercy".
Conclusion : Lord, I thank you for all the kindness you enable me to enjoy thanks to the believers (and sometimes the non-believers) whom I met and who helped me to overcome all the obstacles due to my limits and to my sin, all along my life. Yes, you were there, Lord, and I did not know it. Lord, may I proclaim the marvels of your love at any time of my live, thanks to ACAAP too. Amen.
April 2013

11 mai 2012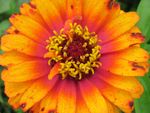 Praying for adults is not so easy !
'Do not even the pagans do that ?'
Such are the surprising words of Jesus in The Sermon on the Mount in the Gospel according to St Matthew in chapter 5, verses 43 to 48. 'Love your enemies, pray for them which persecute you ! Praying for your friends, even the pagans do that !'
Indeed, you let us know that a legitimate emotion leads us naturally to pray for these children. But how far more difficult it is to pray for those who abuse them, for the one who rapes the child I love in my prayer, whose first name dwells in my heart.
And if this fraternal service of prayer had mysterious consequences, known to God alone, not only for this child and for this poor adult, but also for me as I am committed to this prayer.
You did not choose me, but I chose you.
And if, in the call to this prayer, we discovered a third character, ourselves, who are fond of the poor victim but who find it difficult to renew our benevolence towards this poor adult, poor because of what he may have suffered in the past, poor certainly because of the harm he is doing today.
And if it was for us a new opportunity to become aware of our own poverty, of our own difficulty in bringing our love beyond what is experienced by the pagans themselves. It is the difficulty in loving people suffering from what the human eyes consider as different kinds of poverty whereas they are all poor and loved by God who wants to rescue each of them from his/her own death.
And if it was for us a new opportunity to become aware of what Christ's love for the poor child, the poor adult and for the poor Christian means. And if your prayer received new reasons to worship this God, 'unto the Jews a stumbling block, and unto the Greeks foolishness' (1Co1:23), who died on the Holy Cross for us, for all of us, for me !
Father Bruno
10 mai 2012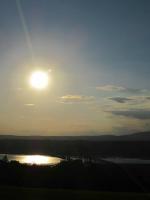 Children, the first victims of wars
A few weeks or a few months ago – it dœs not matter – Patrick, my husband, and I were watching the news on TV, a more or less sanitized review of the misfortunes – mainly misfortunes – and the joys of our time. The city of Homs in Syria, the images of the daily ordeal of civilians … and the instantaneity of horror : the corpses of children wrapped in red shrouds, their little faces bearing the signs of their violent death. Then, regardless of a look or a gesture, we both wept. In front of war, in front of these innocent children we wept. There was the conjugal prayer of our tears and nothing else but silence. Our human hearts, our fatherly and motherly hearts were in unison, filled with sadness and compassion.
And we were aware, on a human scale, of the suffering of the heart of our Trine God, of Mary and of the whole kingdom of heaven.
Thus, I had to write this new newsletter for these children, for Our God, for the tears of my husband, for yours certainly. May our prayer for abused children and abusing adults be turned towards the children from Syria or elsewhere, today and yesterday.
Thank you, from the bottom of my heart thank you.
Mona
The brutality of figures
A UN report released in 2010 (see http://www.droitsenfant.com) proposed a terrible estimation for the last decade (2000/2010)
- child soldiers : 250,000 among whom more than 30% were in Africa
- children victims of antipersonnel mines : between 8,000 and 10,000 a year
- refugee children or displaced children in the world : 23 million
- children killed : 2 million
- children seriously injured or mutilated for life : 6 million
- homeless children : 12 million
- Orphans or children separated from their families : more than one million
- children psychologically traumatized : 10 million
Let's humbly join our prayers for these children and for peace.
Eternal God, Creator of the universe, there is no God but You.
Great and wonderful are Your works, wondrous are your ways.
Thank You for the many splendoured variety of Your creation.
Thank You for the many ways we affirm Your presence and purpose,
and the freedom to do so.
Forgive our violation of Your creation.
Forgive our violence toward each other.
We stand in awe and gratitude for Your persistent love
for each and all of Your children:
Christian, Jew, Muslim, as well as those with other faiths.
Grant to all and our leaders attributes of the strong;
mutual respect in words and deed,
restraint in the exercise of power,
and the will for peace with justice, for all.
Eternal God, Creator of the universe, there is no God but You.
Amen.
This prayer authored by Christian, Jewish and Muslim clergy was used in many places in inter-religious worships around the time of the Gulf War in 1991.
Save us from the great evils which rend humanity
in these first years of the third millennium.
Save us from the wars and armed conflicts
which lay waste whole areas of the world,
from the scourge of terrorism
and from the many forms of violence
which assail the weak and the vulnerable.
Save us from discouragement
as we face the paths to peace,
difficult paths indeed, yet possible and therefore necessary;
paths which are always and everywhere urgent,
especially in the Land where You were born,
the Prince of Peace.
Blessed John Paul II, Christmas Day 2003
O God
You love justice and establish peace on earth.
We bring before you the disunity of today's world:
The absurd violence, and the many wars, which
are breaking the courage of the people of the world:
Human greed and injustice, which
breed hatred and strife.
Send Your Spirit and renew the face of the earth:
Teach us to be compassionate towards the whole human family:
Strengthen the will of all those
who fight for justice and for peace;
and give us that peace which the world cannot give.
Amen
From Current Dialogue 24/93 p. 36
Lord Jesus,
Make us intruments of thy peace,
Where there is hatred, let us sow love,
Where there is injury, pardon;
Where there is dissension, let us build peace.
O Divine Master, You taught us that those who work
For peace are called sons of God.
Let us establish justice and truth steadfastly as the
foundations of firm and lasting peace.
Lord, You give us peace as a gift
And as a task that we must fulfil with Your help.
Grant us the grace to welcome Your Peace,
Help us to have attitudes of peace,
May our words be words of peace,
May we fulfil works of peace,
And may we build the peace
Needed by the world and by us.
Prayer found in a church in Morbihan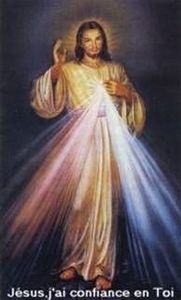 Therefore today we want to propose to you a new source of prayer that some, maybe many , already know and that's good : praying with a particular chaplet…
'The Chaplet of Divine Mercy'
Why such a proposal within ACAAP?
Because God's work is meshed with thousands and thousands of threads weaving the material of his Word or the fishing net of his children. It is obvious that ACAAP is only one of these threads that God himself is weaving at present. Our prayer belongs to a movement that God creates and grows on the topic of Mercy.
Therefore it seemed to us obvious to find resources in the prayer of the chaplet of Divine Mercy. The Lord summons us powerfully to mercy for children and even more for adults and he gives a way according to his heart. Such is this beautiful intuition of prayer that should light our way of 'small flames of Mercy.'
This chaplet is a gift of God through Sister Faustina and a gift of the Church through John Paul II. The latter instituted as a private devotion but a devotion highly encouraged, the novena from Good Friday to the Sunday of Divine Mercy during the octave of Easter… and heaven wanted this famous pope to die or rather to pass away on Saturday, April, 2nd 2005 at 21.53 during the feast of Divine Mercy.
Since May, 5th 2000 the feast of Divine Mercy has been ordained in the liturgy of the universal Church by our Pope John-Paul II.
God chose as the apostle of his mercy this Polish young lady, Sister Faustina (Helen Kowalska 1905-1938) whose inner life was very profound however simple and without any instruction.
On September 14th, 1935, Our Lord Jesus Christ taught Sr Faustina this chaplet. Jesus entrusted her with a mission addressed to the whole humanity.' My Mercy will envelop the souls who will say this chaplet during their lives and above all at the hour of death…The very depths of My tender mercy are stirred for the sake of those who say the Chaplet. Write down these words, My daughter. Speak to the world about My mercy; let all mankind recognize My unfathomable mercy. It is a sign for the end times; after it will come the day of justice.'
On February, 22nd 1931, in the evening, Sr Faustina saw the Christ of Mercy who asked her to paint this image with the incription 'Jesus, I trust in you'.
On January, 10th 1934, Jesus ordered Sr Faustina to celebrate this feast on the first Sunday after Easter.
On April, 18th, 1993, Sr Faustina was beatified by Pope John-Paul II in Rome and canonized on April, 30th 2000.
Here are Christ's words to Sr Faustina about the Feast of Mercy : 'On that day the very depths of My tender mercy are open. I pour out a whole ocean of graces upon those souls who approach the fount of My mercy. The soul that will go to Confession and receive Holy Communion shall obtain complete forgiveness of sins and punishment. I want to grant plenary indulgence for these souls. Let no soul fear to draw near to Me, even though its sins be as scarlet. My mercy is so great that no mind, be it of man or of angel, will be able to fathom it throughout all eternity. Everything that exists has come forth from the very depths of My most tender mercy […]. The Feast of Mercy emerged from My very depths of tenderness.'
Among the promises Jesus associated with this chaplet we can quote :
'My daughter, encourage souls to say this chaplet I gave you. It pleases Me to grant everything souls ask of Me by saying the chaplet.'
'Priests will recommend it to sinners as their last hope of salvation. Even if there were a sinner most hardened, if he were to recite this chaplet only once, he would receive the grace of My infinite Mercy.'
Therefore let's pray the chaplet of divine Mercy for abused children but also for abusing adults.
Christ to Sr Faustina : 'My daughter, as often as you hear the clock strike the third hour, immerse yourself completely in My mercy, adoring and glorifying (...). In this hour you can obtain everything for yourself and for others simply by asking; In this hour I will refuse nothing to the soul that makes a request of Me in virtue of My Passion. It is the hour of grace for the whole world.'
The Chaplet of Mercy is recited using ordinary rosary beads of five decades, preferably at 15.00.
Begin with the Our Father, the Hail Mary and the Apostle's Creed.
Then, on the large bead: 'Eternal Father, I offer you the Body and Blood, Soul and Divinity, of Your Dearly Beloved Son, Our Lord, Jesus Christ, in atonement for our sins and those of the whole world.'
On the ten small beads, say : 'For the sake of His sorrowful Passion, have mercy on us and on the whole world.'
At the end of each decade, say: 'Holy God, Holy Mighty One, Holy Immortal One, have Mercy on us and on the whole world.'
At the end of the chaplet, three times : 'Jesus, I trust in You'.
Conclude with : 'O Blood and Water, which gushed forth from the Heart of Jesus as a fountain of Mercy for us, have Mercy on us and on the whole world'.

Act of entrustment of the destiny of the world to the Divine Mercy
During his journey in Poland in August 2002, Pope John Paul II celebrated the dedication of the new sanctuary of the Divine Mercy in Cracow. During the homily he solemnly trusted the whole world to the Divine Mercy:
O God, merciful Father,
Who have revealed your love
in your Son, Jesus Christ,
and have poured it out upon us
in the Holy Spirit, the Comforter.
We entrust to You today the destiny of the world
and of every man and woman.
Bend down to us sinners,
heal our weaknesses,
conquer all evil,
and grant that all the inhabitants of the earth
may experience Your mercy.
May they always find the source of hope
In You, the Triune God.
Eternal Father,
for the sake of the sorrowful Passion,
and the Resurrection of Your Son,
have mercy on us
and on the whole world. Amen
09 mai 2012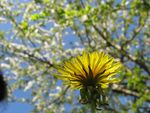 Lord, give me a sign !
Hello to all of you.
A mail we received gave me the idea of this little leading article.
'In my humble opinion, it is important all the same for a Christian to know whether his/her prayer was successful or whether it made things change.
Our prayer is, in faith, always efficient even if the result is not always in keeping with our human conceptions but with the will of our infinitely good Father who wants only the best for all of us.
Indeed, when our prayers and our wishes are successful, and if we know it, discreetly of course, then, we can sing God's praises and be happy and our Father loves that.
In communion of prayer, E.
Like E, many of you ask after the child recommended and even after the adult. How is he/she getting on? Is his/her life better? Did his/her torments stop? And did this adult finally become aware of his/her meanness? Did he/she apologize? So many questions. We believe in God, in the efficiency of praying but we need signs.
Without these signs we are expecting, we are in a state of uncertainty … and if our prayer was fruitless! And if this child went on suffering…'not this child whom I recommend daily in the gentleness of my prayer, whom I present on the altar at each Eucharist. No, Lord, have mercy on him/her.'
I confess to having asked for a sign too… eleven years ago as I kept on thinking about how to help these children I could meet in my professional life even more, I went to Paray-le-Monial. I spent three days praying in front of the Blessed Sacrament, adoring the Heart of Christ, asking whether I had to move forward with this small work of prayer. Not knowing, not daring to follow this presentiment that the Lord had put within my heart, not finding in my heart the absolute confidence in what God was asking me. I needed a sign… 'Lord, give me a sign, and I shall follow your road, I shall obey.' I fasted, prayed and wept for three days. As I got on the train back home, I left Paray, sad, worn out and torn between the insistent request made by God and my obstinate expectation of a sign.
Back in my parish, a meeting with Father Bruno, my spiritual adviser, made me gently aware of the fact that faith alone was sufficient and that the most important was to make God's will. Then, going down on one knee, I accepted. In faith, the Lord had progressively led me to answer his call. The people to whom I had presented this project, immediately said yes to form a small editorial team and Father Bruno agreed to be the spiritual adviser of ACIMP. At mass, on the following day, we had planned to make our first announcement and actually the first praying members joined us.
But may faith being nothing but weakness, after a late work session, although it was late, I decided to go to an oratory accessible so late into the night. After accepting in the morning, finding a team and a priest, planning the launching of ACIMP on the following day, I was sitting in front of the Blessed Tabernacle asking again for a sign … : ' Lord, I agreed to answer your request but if it is really your request, give me a sign, may someone enter this oratory to pray right now!' Then, in front of such a lack of belief, at last, I received a sign: someone entered the oratory at dead of night. The Lord had mercy on me and above all on my lack of faith.
A statement, however, can comfort us: a teacher who had asked to find a praying member for a young boy who was in pain, saw, a few days after the child had been recommended, that the life of this young boy had really improved – he was smiling again and he agreed to be helped.
Otherwise, nothing else … but does our prayer need signs, does it need to know whether the child is well or not? Our prayer is in communion with the Saints, it trusts in the Love of God and it knows that God can all. What we cannot see or know is always in the hands of God. God is Father and he knows more than we do what is well and good for each of his children. Doesn't the absolute gratuitousness of our prayer mean leaving the fruit to God alone? Doesn't it mean giving him thanks for his humility to ask us to pray?
Is it always necessary to measure our praise and what we know or isn't it better to let it open out at the thought of the dimension of God's work of Mercy?
But, if you are like me, if all the same you ask for a sign, then let's wonder what changed in ourselves, in our prayer. Would have we been able to pray for an abusing adult as we do today? Would have we been able to follow this path towards the conversion of the heart which, facing our own weakness, gives us to measure a little more the unfathomable Mercy of God for all of us?
Isn't the sign quite simply the way we travelled in our life, our prayer, our faith? Besides, some of us reported they had again the taste for daily prayer.
Today, we are more than 550 to be every day a little more small flames of mercy blazing in the darkness of unbelief. We are more than 550 small signs proving that God loves us first. You are for me more than 550 small signs of his luminous Mercy, as our common prayer rises in humble praise of our Thrice-Holy God. Sorry, Lord, for our lack of faith! Thank you, Lord, for such kindness! Thank you Father!
Mona

'And all things whatsoever ye shall ask in prayer, believing, ye shall receive.'
Matthew 21:22
'The other disciples therefore said unto him, "We have seen the Lord." But he said unto them, "Unless I shall see in His hands the print of the nails, […] I will not believe." And after eight days […]"
John 20:25
So today, at least I do not need signs. Why? Because I learnt to trust in the Lord, independently of any signs. The unbeliever needs a guarantee, but as I am a believer, I need neither guarantee nor sign; although I do not speak a language miraculously, I know I was cleansed from my sins. In the past, men would not have believed, if they had not received a sign; that is the reason why signs were given as a guarantee of the faith required of them. To prove that it was not to believers but to unbelievers that signs were given in order to make them believe, Paul said: 'signs are not for believers but for unbelievers' (1 Co 14:22) Do you understand that God does not dishonour us, that it is, on the contrary, out of esteem for us that he stopped revealing himself through signs. He wanted to show that our faith is independent of guarantees and signs; that is the reason why God did what he did. In the past, men used to ask for a sign, a guarantee mainly to believe in God about invisible things; but, independently of all this, I show a whole faith: that is the reason why there are no more signs today.
Saint John Chrysostom (354-407)
Excerpt of the first homily on Pentecost